Facelift: When You Should Plan to Have it Done Before an Event

Do you have a big event coming up that you want to look younger for? A facelift is a great option to help rejuvenate your look and reclaim some of your youthful appearance. You will need to do some planning if you want to be ready for your event however, as facelifts have a four to six month recovery period before you are completely healed and looking the best you can look.
Below is a helpful infographic from the American Board of Cosmetic Surgery that can give you some ideas as to when you should plan to have your facelift done before major events.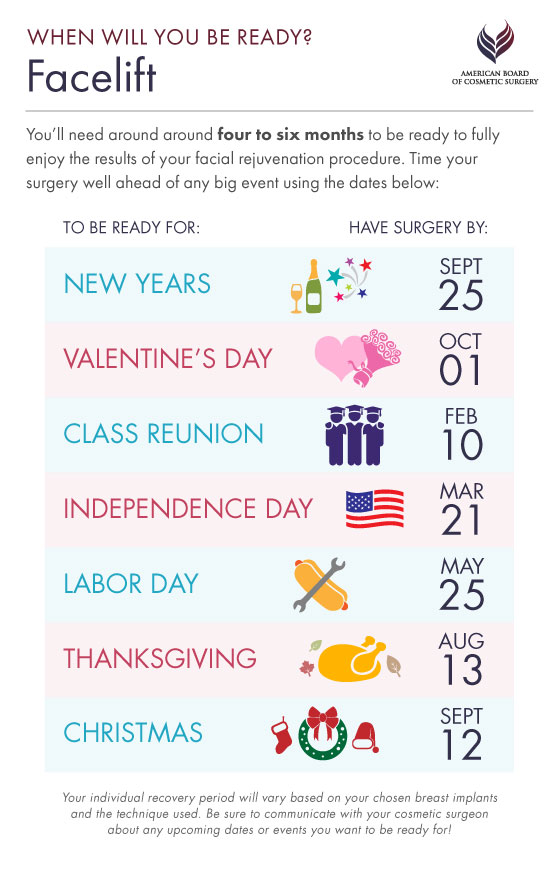 Graphic Provided By: American Board of Cosmetic Surgery