3D Imaging Increases Patient Satisfaction for Cosmetic Surgeries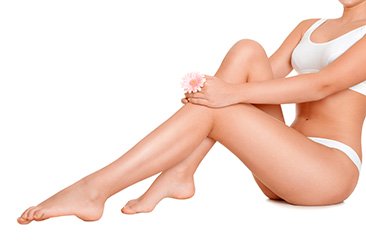 Classique Medical Spa is proud to present to patients a new imaging system that revolutionizes cosmetic surgery. Whether looking for a mommy makeover or a full facelift, the VECTRA XT machine offers a more detailed glimpse at realistic potential end results.
How It Works
Most surgeons use two-dimensional computer imaging to create a personalized surgical plan for patients to address the changes that will be made and the results that can be expected after surgery. Unfortunately, 2D images have the potential to leave out significant details that can only be captured in 3D images. When patients stand in front of the VECTRA XT machine, it takes a high-resolution, full-body scan of the patient, capturing detailed images of the face and body. It only takes the machine 3.5 milliseconds to capture the image, saving time and eliminating concerns including patient movement that may affect traditional two-dimensional scans.
Benefits of 3D Scans
The VECTRA XT machine isn't just about saving time—its number one benefit is that it shows patients a realistic image of what their face, breasts, or body will look like should they choose to proceed with a procedure for a mommy makeover or some other procedure. The super sharp 3D images are incredibly detailed, with the front, back, and side images seamlessly melded together into one realistic looking image.
Dr. Poulos uses the 3D image to zero in on all the body parts the patient would like to address with her mommy makeover, tummy tuck, or other procedure. Dr. Poulos can present various surgical options to patients by superimposing new images on top of the original to compare each potential new look. The same can be done to compare the results of one procedure against the results of multiple procedures. The patient provides feedback based on the images, and the surgeon and patient continue to customize the look until it's what the patient wants.
Increased Patient Satisfaction
Occasionally, a patient ends up dissatisfied with his/her post-surgery look because he/she had unrealistic expectations in the first place; the 3D scan helps surgeons educate their patients by explaining limitations and setting realistic expectations. The VECTRA XT offers women who are hesitant about cosmetic surgery a clear picture of the expected results, relieving the fear and anxiety many face before having surgery. In fact, it's kind of like a "before and after" photo, except the "after" photo can be seen before any procedure is performed.
Three-dimensional VECTRA XT scans are helpful in planning for cosmetic surgeries ranging from a mommy makeover and facelift to breast enhancements and tummy tucks. Contact Classique Medical Spa today to schedule your consultation with Dr. Poulos.