What Dermal Fillers are Best for Treating Under-Eye Bags?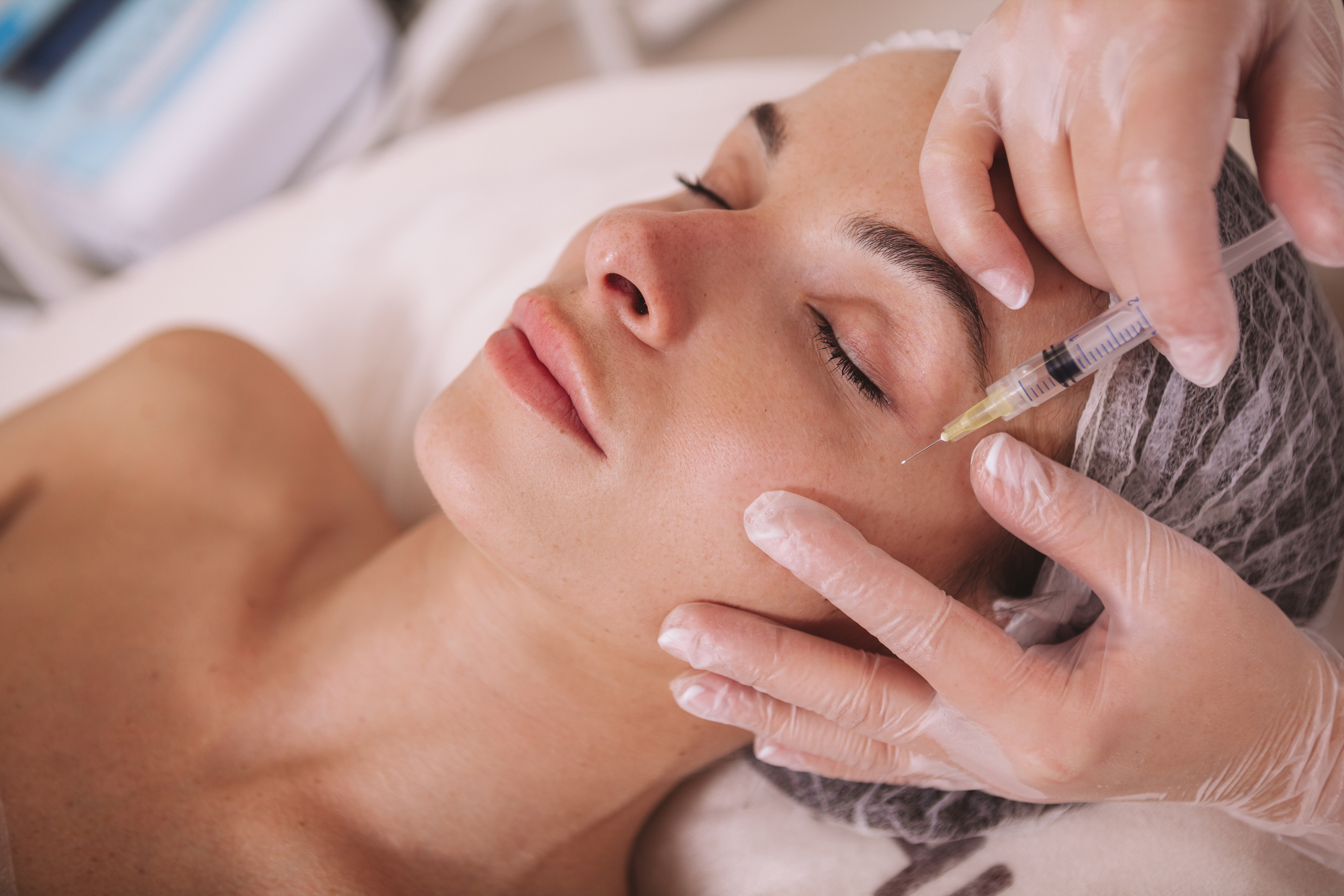 As the areas around the eyes age, puffy fluid-filled bags, dullness, and discoloration begin to occur, causing you to look older than you feel. If over-the-counter creams and serums are not effective in minimizing these flaws, you might consider undergoing a safe, non-surgical treatment with dermal fillers to help smooth and revitalize the upper face.
How do dermal fillers work?
With maturity, the mid-cheek region suffers from a loss of fat volume, leading to the appearance of undereye puffiness. Dermal fillers can help offset this loss of facial volume in a non-invasive fashion that replenishes youthfulness and vitality. The filler will be injected into the hollows that occur midway between the lower lids and the cheeks, improving the appearance of the tear troughs as well as undereye bags. Only one or two syringes of filler are usually needed, as this region of the face requires a delicate and conservative touch.
Why do so many dermal fillers contain hyaluronic acid?
Hyaluronic acid (HA) is a biocompatible compound that is found naturally in the human body. It is responsible for the supple, resilient glow found so often in a youthful complexion. Fillers made with HA are smooth and gel-like, and they are easily manipulated to create natural-looking improvements in the skin.
What is Restylane?
Approved by the FDA in 2003, Restylane is a leading hyaluronic acid-based dermal filler with long-lasting results in the areas beneath the eyes. Because Restylane products include lidocaine, injections are virtually painless. Restylane can be instrumental in eradicating the dark-colored bags under the eyes as well as hollow-looking tear troughs.
When in the hands of a practitioner who understands the subtle nuances of the undereye anatomy, Restylane can beautifully restore a well-rested, rejuvenated aesthetic, all without downtime. You'll see results with Restylane in just a few days, and these changes will last as long as 10 months, in some cases longer.
What is Juvederm?
Like Restylane, Juvederm products are made with HA, albeit a more concentrated version. Lidocaine is included to help maximize patient comfort during treatment. FDA-approved in 2006, Juvederm is an excellent choice for clients suffering from deep, discolored hollows beneath the eyes, dark circles, or other under-eye cosmetic flaws.
Juvederm treatments take less than 1 hour and offer immediate, remarkable results. Many clients are happy to discover that their Juvederm results can last up to one year or more. Schedule a consultation today!